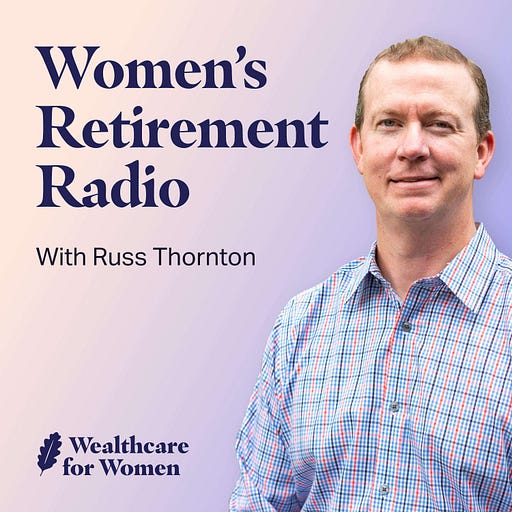 Jan 31, 2022 • 46M
Brenna Baucum - Financial Life Planning Leader and Educator - Episode 51
Retirement planning discussion and education for women (and their families) in their 50s and 60s who want to retire on their own terms. We'll cover Social Security, Medicare, tax planning, lifestyle considerations, financial planning, investing, and much more. I invite you to listen and subscribe.
In this episode of Women's Retirement Radio, I'm joined by Brenna Baucum.

Brenna is the Director of Education and Communications at Money Quotient.

And Money Quotient is one of the leading financial life planning organizations in the financial services industry, training financial planners and advisors to develop financial planning engagements that transform lives.

I've had the pleasure of getting to know and work with Brenna through my training with Money Quotient, and I'm excited to have her join me and talk about the important work that she and Money Quotient are doing to help other advisors and their clients.
For more on Brenna, please check out these resources:
Get in touch and let me know what you think or if you have any questions.
And thank you for listening.
Visit my website to learn more.
--- Send in a voice message: https://anchor.fm/womens-retirement-radio/message