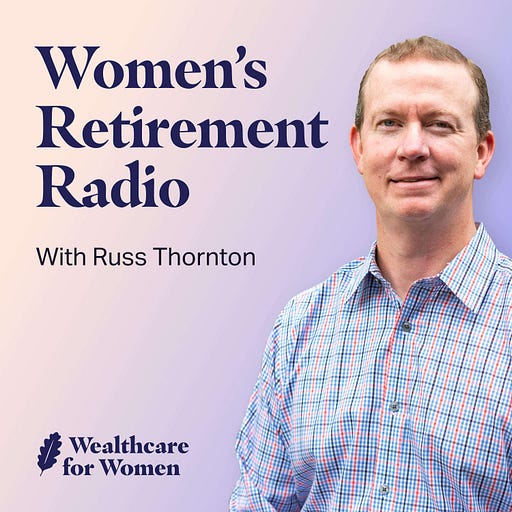 Jan 24, 2022 • 35M
Perry Chesney - Financial Advisor and Financial Services Consultant - Episode 50
Retirement planning discussion and education for women (and their families) in their 50s and 60s who want to retire on their own terms. We'll cover Social Security, Medicare, tax planning, lifestyle considerations, financial planning, investing, and much more. I invite you to listen and subscribe.
In this episode of Women's Retirement Radio, I'm joined by Perry Chesney.

Perry is a Wealth Management Consultant at HC Advisors in Atlanta. He's also a consultant with Red Rock Strategic Partners.

Perry serves a small, select group of high net worth clients in his Wealth Management Consultant role. And through Red Rock Strategic Partners, Perry consults with financial advisors and financial advice firms to help them deliver more client-focused advice and better outcomes for their clients.

I've know Perry for many, many years and I'm happy we could share this conversation with you.
For more on Perry, please check out these resources:
Get in touch and let me know what you think or if you have any questions.
And thank you for listening.
Visit my website to learn more.
--- Send in a voice message: https://anchor.fm/womens-retirement-radio/message